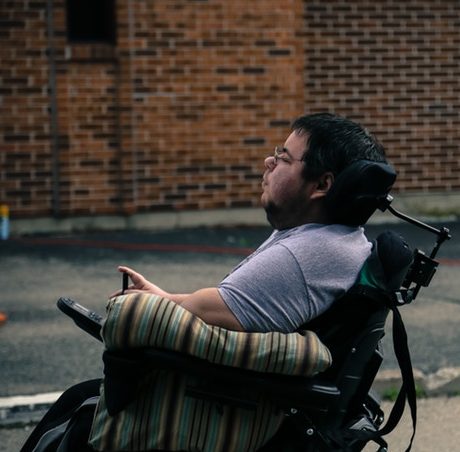 Part of our job here at FilmDis is to report on disabled representation in the media. One of the ways we do this is by performing extensive research. Our initial inaugural study covers the 2018/2019 TV Season and features findings from 180 shows and over 700 disabled characters. With funding, we hope to cover all fictional shows in a given season to show the true state of disabled stories on TV.
In the future, as FilmDis grows, you'll find more studies delving into all forms of media including film, stage, web and new media, video games, and more, not just our Primetime TV study that is put out on a yearly basis. You can find all of our current and former studies listed here, which will provide a great comparison of where the current state of disability in media is at, where it's been, and where it is going.
Image Description: A photo of filmmaker, Dominick Evans, a wheelchair user, sitting on set. There is a brick wall behind him since he is outdoors. He is looking towards something off-camera with an intent look on his face. It is a view of his profile.
---
Project List